Steps to a DMD diagnosis.
On average, obtaining a confirmed Duchenne diagnosis takes about 2.5 years from the time symptoms are first noticed. Diagnosis is the vital first step in managing Duchenne, so it's important to obtain a diagnosis as early as possible—before additional muscle damage occurs.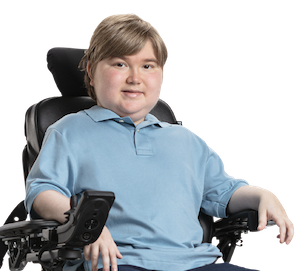 Meet Nicholas, age 17
Amenable to exon 53 skipping
Common steps to a Duchenne diagnosis.
 


Parents, caregivers, or teachers

If you or others are seeing telltale signs of Duchenne, such as large calves or Gowers' maneuver, trust your gut and check in with your child's doctor. See the symptoms of Duchenne.

Family doctor or pediatrician

Ask the doctor for a creatine kinase, or CK, blood test. This is a simple, highly accurate test for indicating muscle damage that can result from Duchenne. A CK test can't confirm Duchenne or identify the mutation—only a genetic test can. Learn more about genetic testing.

Pediatric neurologist or neuromuscular specialist
Genetic testing will determine if a mutation is present on the dystrophin gene that would indicate Duchenne. It can also identify the type of mutation—which is important for determining potential clinical trial participation or therapy options. Explore sample test results.

These are the common steps to a diagnosis, but your path may be different. The important things are arming yourself with information on tests that can diagnose Duchenne and talking to your doctor as soon as your child displays the signs. 
Why a timely diagnosis matters.
With Duchenne, symptoms such as muscle weakness and loss of mobility are progressive, and unfortunately, muscle damage is irreversible. The earlier you know the diagnosis, the sooner you can start the conversation about disease management with your child's doctor. You'll know your options after genetic testing that will confirm Duchenne and identify the specific mutation in the dystrophin gene. Learn more about treatment with VYONDYS 53.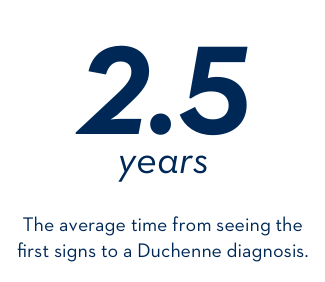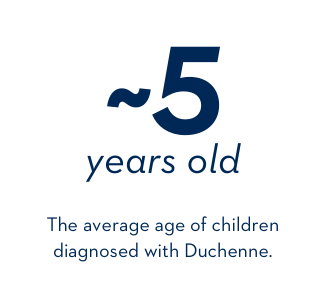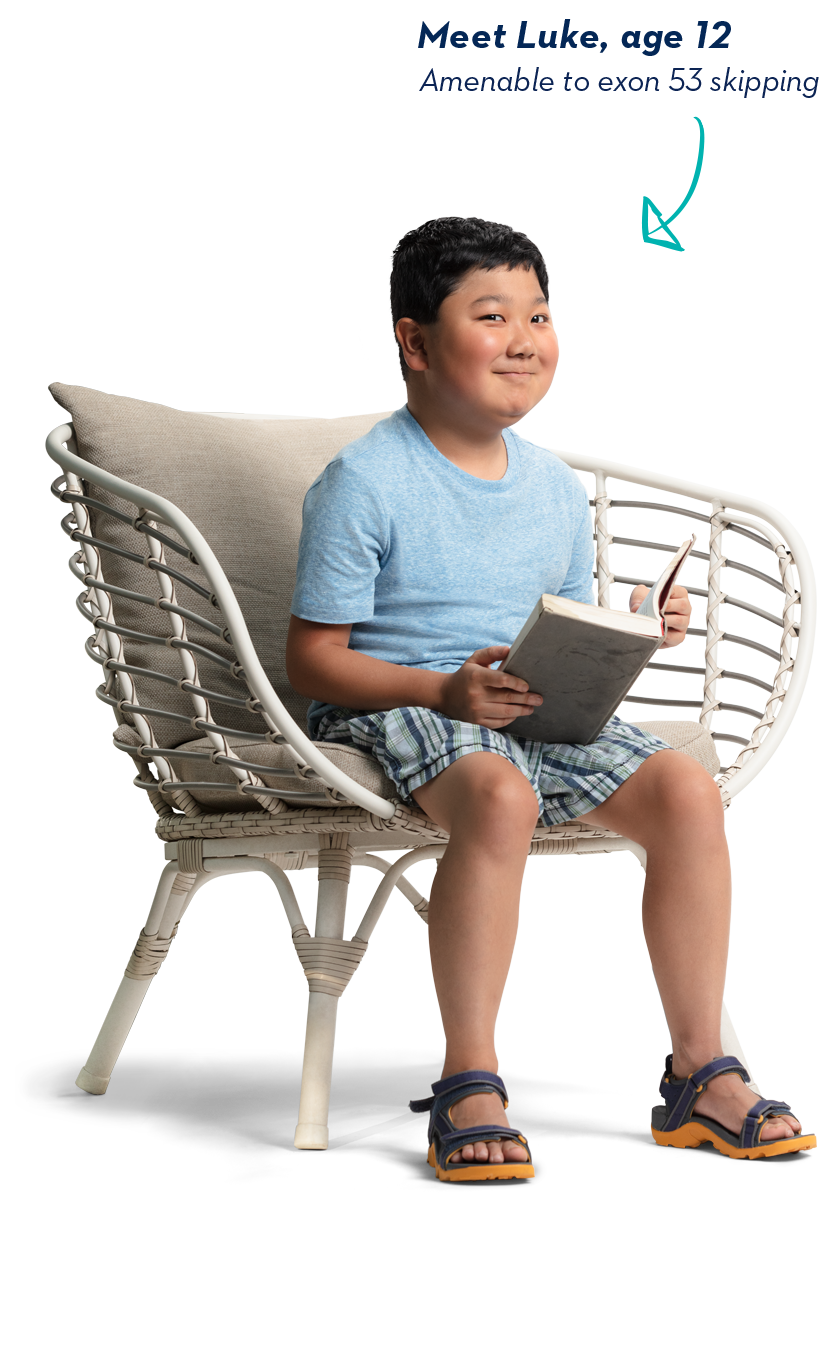 Related FAQs
Where do I get a genetic test?
If your child has been diagnosed with Duchenne, you can request a genetic test through your child's doctor. Once you have the results, your doctor or a genetic counselor can interpret them for you. Find out more about genetic testing for Duchenne.
We have a genetic test. How do I know if my child can be treated with VYONDYS 53?