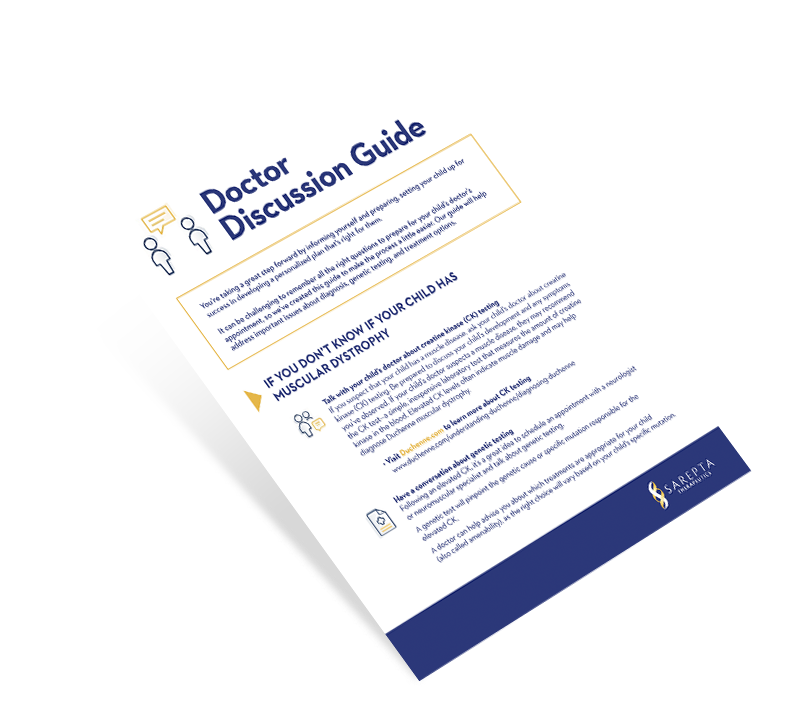 Talking to your Doctor about VYONDYS 53 (golodirsen).
Understanding the treatment possibilities for your child's Duchenne involves talking with their doctor about genetic testing and what the results mean. You'll also want to discuss your child's mutation and whether it is amenable to exon-skipping therapy.
Explore our Doctor Discussion Guide
It can be a challenge to remember all the information you want to when talking to your doctor. Utilize our helpful guide for information on what to ask during an appointment.
 
Learn about tests required to diagnose Duchenne muscular dystrophy.
Understand genetic test results and your child's mutation.
Find out the importance of when your genetic test was performed.