Finding strength in community.

When your child is newly diagnosed with Duchenne muscular dystrophy, you may not know for sure what's ahead, but many others in the community do. Connect with patients and parents of children with Duchenne for the kind of support you can't get anywhere else.
Start connecting.
The groups below—many founded by parents of children with Duchenne—help connect patients and families to education, research, support services, and the broader Duchenne community. Here are just a few of the organizations that work to raise both awareness of Duchenne and funds directed toward research while providing programs and information to help individuals with Duchenne. 
Get help with genetic testing.
If your child has been diagnosed with Duchenne and you've been unable to access genetic testing because of financial barriers, there's a program that may be able to help. Decode Duchenne and Detect Muscular Dystrophy offer free genetic testing to the Duchenne community and can provide genetic counselors to interpret test results.
Decode Duchenne is administered by Parent Project Muscular Dystrophy and The Duchenne Registry. Decode Duchenne is sponsored by Sarepta Therapeutics and PTC Therapeutics.
Visit Decode Duchenne or Detect Muscular Dystrophy to learn more.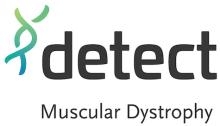 Related FAQs
Why is genetic testing important?
A genetic test will confirm a diagnosis of Duchenne and allow your child's doctor to identify the genetic mutation, so treatment options can be considered, and to assist with family planning. Understanding genetic testing.
We have a genetic test. How do I know if my child can be treated with VYONDYS 53?
What support is available for people being treated with VYONDYS 53?
We developed SareptAssist, our patient support program, to help patients start and stay on therapy. You'll have support at every step—from managing insurance approvals to coordinating drug delivery.  How SareptAssist can help.