Who can be treated with VYONDYS 53 (golodirsen)?

VYONDYS 53 is used to treat patients with Duchenne muscular dystrophy (DMD) who have a confirmed mutation in the dystrophin gene that can be treated by skipping exon 53.

This indication is approved under accelerated approval based on an increase in dystrophin production in skeletal muscle observed in patients treated with VYONDYS 53. Continued approval for this indication may be contingent upon verification of a clinical benefit in confirmatory trials.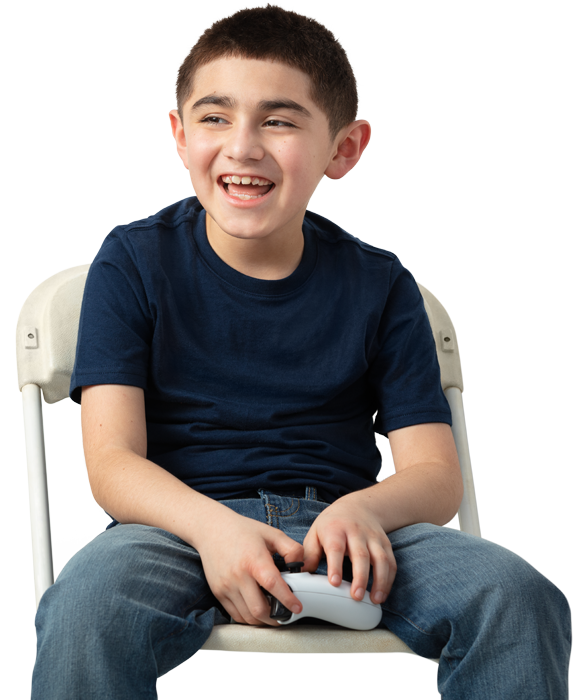 Meet Andres, age 9
Amenable to exon 53 skipping
Know your mutation.
If you haven't already done so, get a genetic test to identify your child's genetic mutation; your doctor or a genetic counselor can interpret the results to determine if your child is one of the estimated 8% of people with DMD (Duchenne muscular dystrophy) who are amenable to treatment with VYONDYS 53. Genetic test results may also help your doctor make other disease management decisions.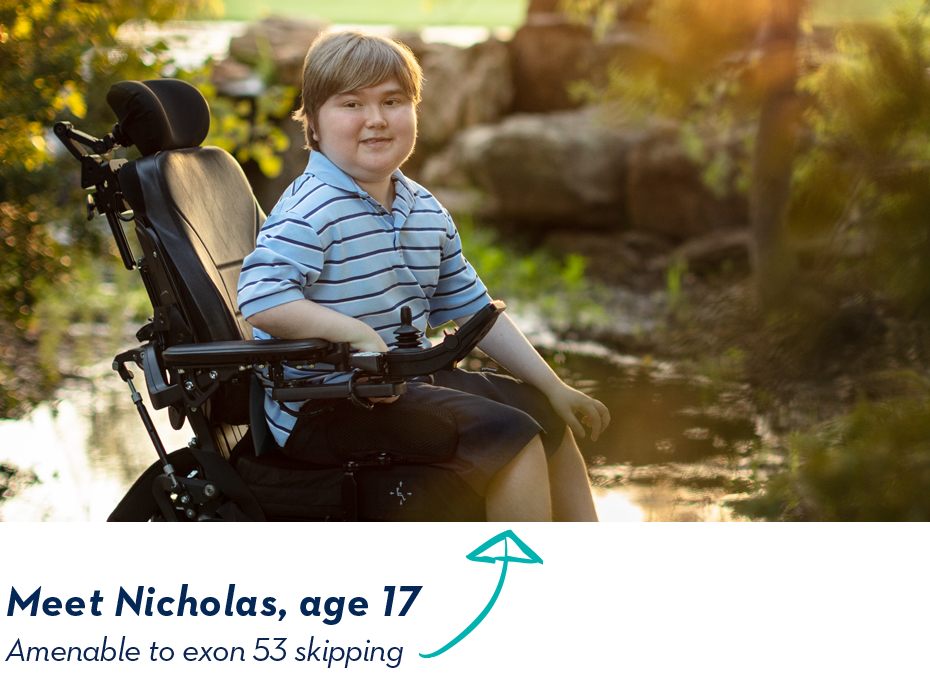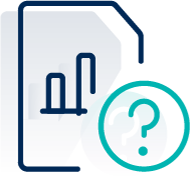 Understand test results.
When your child's test results come back, it's sometimes confusing to know what you're reading. We'll break it down and provide information you can use to talk to your child's doctor about eligibility for VYONDYS 53.
Explore our Doctor Discussion Guide.
It can be a challenge to remember all the information you want to when talking to your doctor. Utilize our helpful guide for information on what to ask during an appointment.